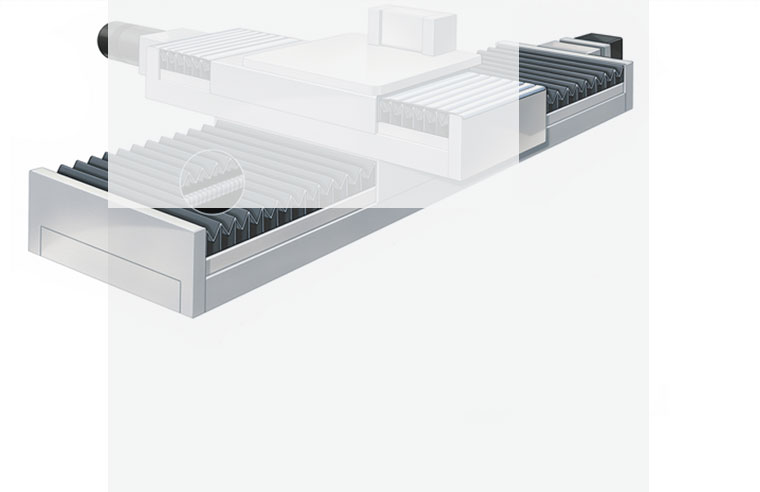 HOME

DQR Precision Ltd is the sole UK distributor for the Hema GmbH range of covers for the protection of linear motion products. This includes folding concertina bellow covers, roller, apron and ballscrew covers.
Visiport Spin Windows offer a clear vision into your machine tool.
Laminated safety windows for machine tools from SicurTec GmbH completes our product range.
WE ARE COMMITTED TO

• Highest Quality
• Competitive Prices
• Full Customer Support
COMPANY INFORMATION




Machine Slideway Covers including Bellow Covers
Hema offer a comprehensive range of machine slideway covers for the protection of linear slideways and ballscrews. These include folding concertina bellow covers, folding bellow covers with additional protective lamellas ('Samurai' bellows), lift table bellows, spiral spring ballscrew covers, roller blind covers and apron covers.
In addition to machine slideway covers, Hema also manufacture pneumatic rotary and linear clamping systems. State of the art production facilities combined with many years of design experience ensure the correct product for your application.





Protective Windows for Machine Tools
For the protection of operators against the risk of ejected parts, SicurTec have developed a range of safety windows which meet the requirements of impact resistance according to European Norm EN 12415 (turning machines) and EN 12417 (machining centres) and provide long term clear visibility without ageing of the polycarbonate.

Spin Windows
High pressure coolant systems cause 'blind' windows. You can no longer monitor your set up and production process correctly. Rotating at over 2000 rpm, spin windows throw off coolant and chip debris.
DQR Precision Ltd offers Visiport Spin Window systems to provide clear visibility.


Visiport by T2K is a lightweight spin window which can be installed on glass or polycarbonate and is adaptable to numerous machine tool enclosures.

CONTACT DETAILS

DQR Precision Ltd
Unit 30, Moorside Business Park
Colchester, CO1 2ZF, UK

Tel +44 (0) 1206 797186
Fax +44 (0) 1206 797187
E-mail sales@dqr.co.uk


TOP OF PAGE


Site Map